Group Stays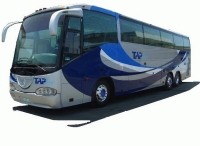 Tourist services: Since we've been operating the hotel and tourist services for more than 20 years now, we're able and ready at the same time to draft a very interesting residency program for your group, ensure quality guide, including booking tickets for the historical monuments of your choice in Bohemia.
For group of 22 people staying in our hotel, 1 person is FREE
We offer the opportunity to use the hotel minibus (10 persons) or the bus (50 persons). At the time of the stay of your tourist group with us, we can prepare at your request a dance evening, for the younger generation of tourists we have a sound and light well-equipped dance floor.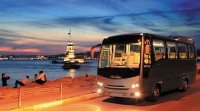 We offer the opportunity to use a large bar grill and grilling during the evening. We grill a lot of different specialties of your own choice – piglet, lamb, pork leg, pork knuckles, chicken, seafood, and more.
During the day or evening the meat is regularly cut off. The advantage of this preparation is the time unlimited possibility for serving grilled food to order for each participant individually.
For groups staying 3 nights or more – bus HAND WASHING every day for FREE
During stay we provide:
Steamboat cruise on the Vltava River
Castle wine cellars tour with wine tasting
Ensuring the brewery tour and beer tasting
Deer hunting
Fishing
Aquapark
Golf 18 holes + complete equipmen